Special Olympics Southern California Mission and Vision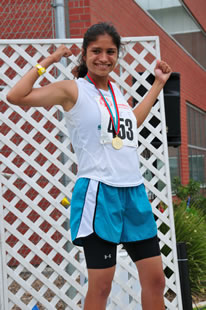 All proceeds from the Dream House Raffle benefit Special Olympics Southern California (SOSC). SOSC enriches the lives of 38,860 athletes and their communities through sports, leadership programs, and athlete wellness. Our year-round programs are free to the athletes and their families. Your support is critical in providing programs that lead to improved health, self-confidence, and independence among our athletes and acceptance and inclusion in the community. Thank you for helping us reach up and serve tens of thousands of athletes.
Special Olympics Southern California is a nonprofit organization that empowers individuals with intellectual disabilities to become physically fit, productive and respected members of society through sports training and competition. It is one of 52 Chapters within the United States and part of Special Olympics, Inc., which serves more than 5 million athletes worldwide.
The mission of Special Olympics Southern California is to provide year-round sports training and athletic competition in a variety of Olympic-type sports for children and adults with intellectual disabilities, giving them continuing opportunities to develop physical fitness, demonstrate courage, experience joy and participate in a sharing of gifts, skills and friendship with their families, other Special Olympics athletes and the community.
Our vision is to provide sports and training programs for any individual with intellectual disabilities who chooses to participate, thereby improving their lives and the lives of everyone they touch.